Improving Hand Hygiene Compliance with CleanTech® EVO Stations
Maintaining hand hygiene compliance can be a daunting task for individuals working in hygienic environments. From the initial onboarding process to ongoing training and employee engagement, establishing a positive hygiene culture can often be a time-consuming endeavor. That's why we've created CleanTech® EVO Automated Handwashing Stations. Our vibrant display streamlines the onboarding and training process, allowing managers to dedicate their attention to other essential aspects of hygiene within their facilities.
Ensuring Employee Compliance with Hand Hygiene Training
Training new employees, whether they are permanent staff or temporary workers, can often be a laborious task that leaves everyone feeling overwhelmed. The information presented during onboarding and training sessions can quickly fade from memory as employees return to their workstations. This is especially pertinent when it comes to hand hygiene training since most people already assume that they know how to wash their hands properly.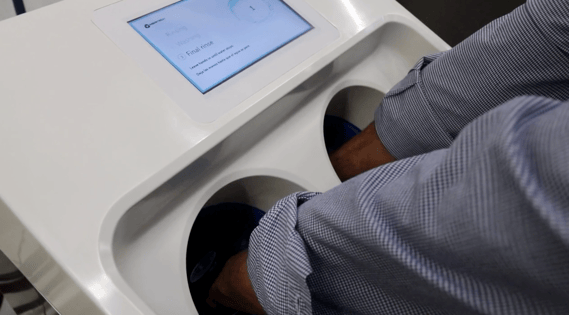 Automated hygiene eases these types of training headaches by simplifying the process of hand washing. With CleanTech® EVO Automated Handwashing Stations, all the proper manual steps that need to be frequently reviewed with employees turn into just three simple steps:
Place your hands in the system palms down and fingers spread
Wait 12 seconds for the wash cycle to complete
Remove hands and dry with a paper towel
Furthermore, our CleanTech® EVO systems offer an added advantage with their vibrant full-color touchscreen display. This innovative feature provides constant instructions on how to operate the system, ensuring that users always have a clear understanding of the process. To enhance efficiency, the display also showcases a prominent countdown timer during the hand wash cycle, allowing individuals to easily track the recommended duration for optimal cleanliness.
Find additional hygiene training resources in our Food Safety Toolbox
Fostering a Culture of Food Safety with CleanTech® EVO
While it's not necessary to have implemented automated hygiene to have a positive food safety culture, investing in the latest hygiene technology sends a message to your employees that you care deeply about their health and safety as well as the quality and safety of your products. Using outdated and worn sinks and soap dispensers in a facility can unconsciously convey a message that the company is not fully committed to maintaining a strong food safety culture.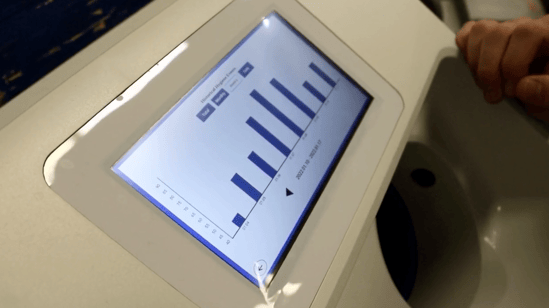 By utilizing the CleanTech® EVO Automated Handwashing Stations, food safety managers gain the ability to effortlessly monitor hand washing data directly on the user-friendly touchscreen display. This valuable feature empowers them to identify specific areas or shifts within their facilities that may require additional attention in terms of food safety. This innovative technology eliminates the need for guesswork that often accompanies manual hand hygiene, allowing managers to make informed decisions based on concrete data.
By adopting automated hygiene equipment, facilities demonstrate their commitment to enhancing hygiene and food safety culture at their facilities. One of our customers, HelloFresh put it best: "Compliance-wise, Meritech has helped out tremendously. For example, if you're in a GFSI audit scheme, one of the things they want to look for is your management commitment. Seeing the investment [in CleanTech®] right when you walk in, is huge."
Learn more about how to improve food safety culture with automated hygiene
Establishing Consistency in Hand Hygiene Compliance Across Multiple Facilities
Creating a culture of food safety in your organization requires consistency, which can be achieved through standardization. By implementing uniform hygiene processes across different hygiene zones and facility locations, you lay the foundation for a strong food safety culture. It is essential that these processes are simple and easily understandable by all employees. To achieve consistency from one facility to another, an automated process can be implemented.
In addition to being easily integrated, our CleanTech® EVO systems can be used to standardize multiple facilities under a single organization. For example, our CleanTech® EVO Wall system can replace wall mounted sinks in hygiene zones while our CleanTech® EVO Three system can replace wash fountains in another hygiene zone. Our hygiene experts have planned and implemented CleanTech® at facilities across the globe and can determine where and which systems would operate best.
Learn how to build consistency across your facilities with SAVE