Creating a Food Safety Culture - Getting Started
You've probably heard all about food safety culture by now. Across the food processing industry, professionals have been trying to crack the code on how to improve their own food safety culture. Fortunately, creating a food safety culture is not rocket science, but it can be a tricky process that doesn't show results overnight. This blog can help you to focus on the areas of your facility that need extra food safety attention which are the first steps on improving your overall food safety culture. This blog breaks down the core focus areas that need a bit of extra attention so they serve as a strong foundation as you take the first steps to improving your overall food safety culture.
Creating a Food Safety Culture Starts with Observation
You may have an ideal facility in mind when someone mentions the phrase "food safety culture". Many people will picture a workplace as the pinnacle of personal hygiene and cleanliness, but the reality is that even the facilities with the best food safety cultures still work on improving themselves. These facilities start with observation.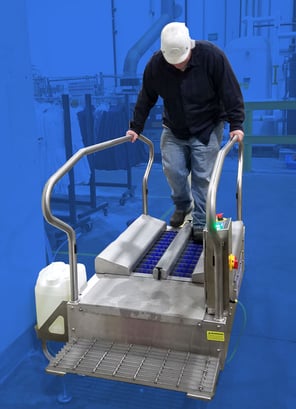 Hygiene zones are a great place to start monitoring where your facility is regarding food safety culture. If you observe team members doing the "splash and dash" hand washing technique, incorrectly donning PPE, or sprinting through footwear cleaning areas you probably need to heavily address proper hygiene zone protocols. If that's the case, the good news is that while you're talking about proper procedures you can also bring up why food safety is important! Having these types of conversations with employees during daily huddle talks for example creates periodic reminders that can keep food safety top of mind.
Check out our Hygiene Zoning Checklist for reference on how a proper hygiene zone should operate!
Creating a Food Safety Culture Plan
Training and reinforcement are the two main components of an effective food safety culture plan. The more you're open to discussion and dialogue with your coworkers about the importance of food safety for the health of their peers and your customers, the better they'll feel about being included in the company's larger culture.
It is necessary to plan out what types of conversations you're going to have with your employees regarding the areas of food safety that you want to cover. Take hand hygiene for example. Tying in hand hygiene and how it can affect your products and your workplace is a great place to start. Many people forget about the importance of personal hand hygiene since they've been washing their hands all their life. It is therefore imperative that proper signage is stationed around hygiene zones so that employees can be reminded of the crucial steps to reduce any safety risks.
Learn how automated hygiene can make the hand hygiene process easier!
Food Safety Culture Tip: Utilize a Hygiene Social Contract
A hygiene social contract helps communicate hygiene procedures and the responsibilities of production team members in an informative and simple manner to ensure food safety. This hygiene contract empowers employees to take personal responsibility for their part in maintaining the quality and safety of food they produce. Employees are encouraged to think and act like owners. If they see non-compliance, they should address and report those situations to ensure that SOPs are followed.
Download our hygiene social contract here!
Resources to Begin

Creating a Food Safety Culture

The process of cultivating a food safety culture doesn't have to be done from scratch. There are plenty of posters, training materials, and even activities that are all aimed at improving a company's food safety culture available for free online. Just start with our Food Safety Toolbox.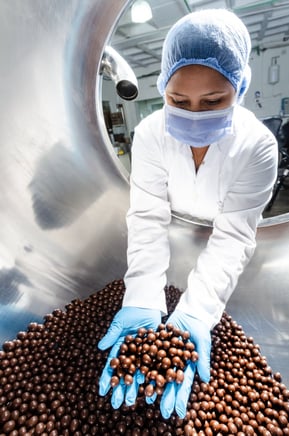 Our Toolblox is designed to help you create a food safety culture based on a strong foundation of hygiene excellence at your organization. The Food Safety Toolbox includes six modules exploring core components of building a hygiene culture with ready-to-use tools, templates, and guides from the hygiene experts at Meritech. Each module of the Toolbox contains handwashing tools, hygiene guides and food safety training videos that you can begin using at your organization immediately in training or huddle talks to improve hygiene culture.
Download the Food Safety Toolbox here!