CleanTech® EVO Handwash Stations Blend Durability with Great Design
There is no shortage of great technologies with poor designs in today's world. The concept of "planned obsolescence" is built into many products from the start. That is not the case with CleanTech® EVO. Even the most demanding of environments have been no match for our systems, and with CleanTech® EVO, installation has never been simpler.
Handwash Stations Meant to Last
Our automated handwashing technology has been tested in a wide range of environments over the past 35 years, so we are confident that CleanTech® EVO will not only perform well but also thrive in most facilities. The materials used for the systems include PC-ABS plastic (also used in boat hulls) and stainless steel so that they can be easily transported, moved, or cleaned without damaging the systems.
Almost nonstop use of CleanTech® EVO systems is expected in food processing facilities. The automated hand washing technology inside the systems is the same tried and tested technology that is utilized in hundreds of hygiene zones across the globe so there's little to worry about regards to reliability.
"We began implementing Meritech hand wash stations in 2010, and they have become the cornerstone of our Good Manufacturing Practices. Quick, easy to use, and effective!"
- Simon Richards, VP of Manufacturing & Engineering at The Jel Sert Company
Learn more about how CleanTech® EVO brings peace of mind
Handwash Stations that are Inviting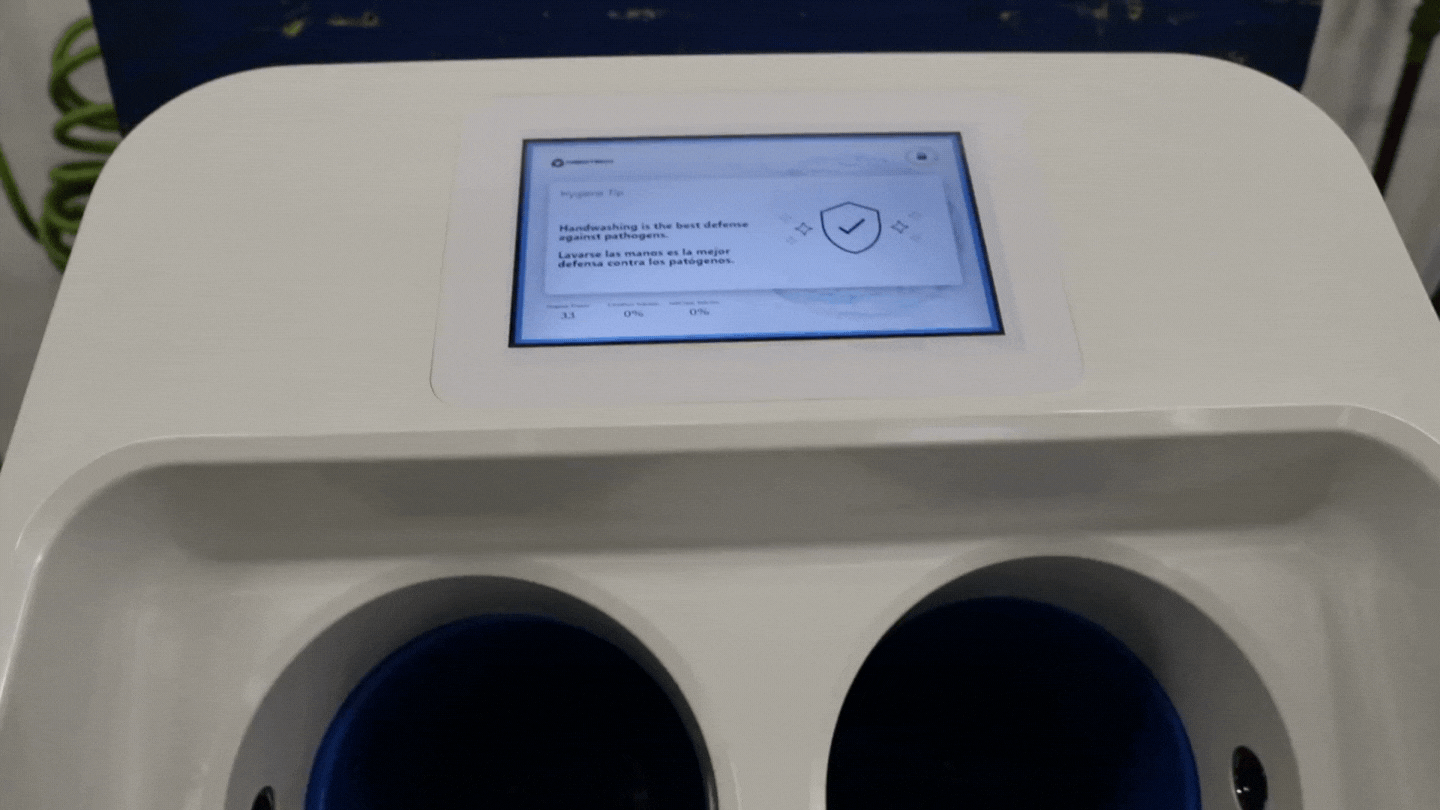 In most industrial facilities, the machinery that workers use every day is rarely designed to be visually appealing. This of course is not a necessity for most industrial use cases, but when it comes to hand hygiene, a welcoming and inviting design can do well for hand hygiene compliance. A normal sink or wash fountain does not present itself in a way that catches the attention of the user. The large color display of CleanTech® EVO should make it easy for anyone new to the facility to get started using the handwash stations right away.
When it comes to commercial or public use cases, being inviting is all the more important if you want people to utilize the systems who may be unfamiliar with any sort of hygiene technology. Children in schools for example should have no problem learning how to use the system and will most likely choose CleanTech® over manual sinks when they can. With our EVO In-Counter unit, it easily integrates into any counter space so that it can be used in schools, restaurants, cruise ships and more!
"You stick your hands in and it does all the work for you. The easier you make it, the more fun it is, your employees are going to follow that. That's been really great for us."
- Ahsha Abu-Ali, Associate Director of Food Safety at HelloFresh
Learn more about how CleanTech® EVO handwash stations improve compliance
Handwash Stations that are Easy to Install
When you decide CleanTech® EVO is right for your facility, our hygiene experts will help you determine which EVO handwash station is best for your layout. For example, if you're looking to replace wash fountains in the middle of a hygiene zone, a CleanTech® EVO Three would most likely be a suitable replacement.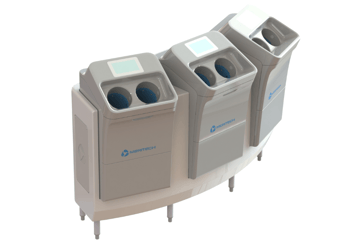 Learn more about the different CleanTech® EVO Automated Handwashing Stations
Since the CleanTech® EVO station you order will be suited to your specific needs, it will be easy to implement right away. The CleanTech® EVO line was designed to be installed in minutes with easy to reach utility hookups and minimal plumbing requirements. Our goal with CleanTech® EVO is to make it as easy as possible for our customers to implement the perfect hand wash.
Take our product selection quiz to find out which CleanTech® EVO handwash station is right for you!