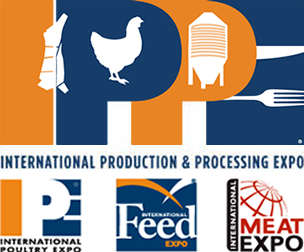 Meritech, manufacturer of the world's only fully-automated, touch-free handwashing systems will exhibit at the 2018 IPPE tradeshow in Atlanta, GA Jan. 30-Feb 1 at booth # C870. Meritech will equip its booth with CleanTech fully automated handwashing and footwear sanitizing systems so attendees can experience the world's only technology-based approach to employee hygiene.

Meritech offers a full line of products designed to meet increasingly stringent food safety standards and regulations related to employee hygiene. All CleanTech automated handwashing systems deliver an effective 12-second wash and rinse cycle, removing 99.98% of dangerous pathogens. Meritech products use 75% less water, require less soap/sanitizer, and reduce discharge waste, compared to equivalent CDC recommended manual handwashing.

"Listeria and salmonella outbreaks are the biggest fears in the food industry today, making effective employee hygiene at critical control points essential." Said Michele Colbert, president of Meritech. "For over two decades, Meritech has focused on automation to deliver the best guaranteed preventative measures possible. Efficient footwear sanitizing — especially when combined with simultaneous handwashing — can reduce or eliminate the spread of these and other pathogens."

The Meritech automated handwashing and footwear sanitizing systems guarantee clean hands and sanitized shoes in 12 seconds. Getting employees back to work faster. All Meritech products are designed and manufactured in Golden, Colorado and are backed by a five year parts warranty.